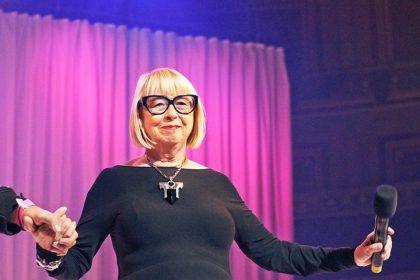 We were delighted to see former Sassoon International Colour Director, Annie Humphreys deservedly win the prestigious 'Legend Award' at the Alternative Hair Show 2014.
Famous for bringing colour to life, Annie was an integral part of the Sassoon International Creative Team for 26 years and remains a truly iconic colourist.
Congratulations Annie, from everyone at Sassoon.